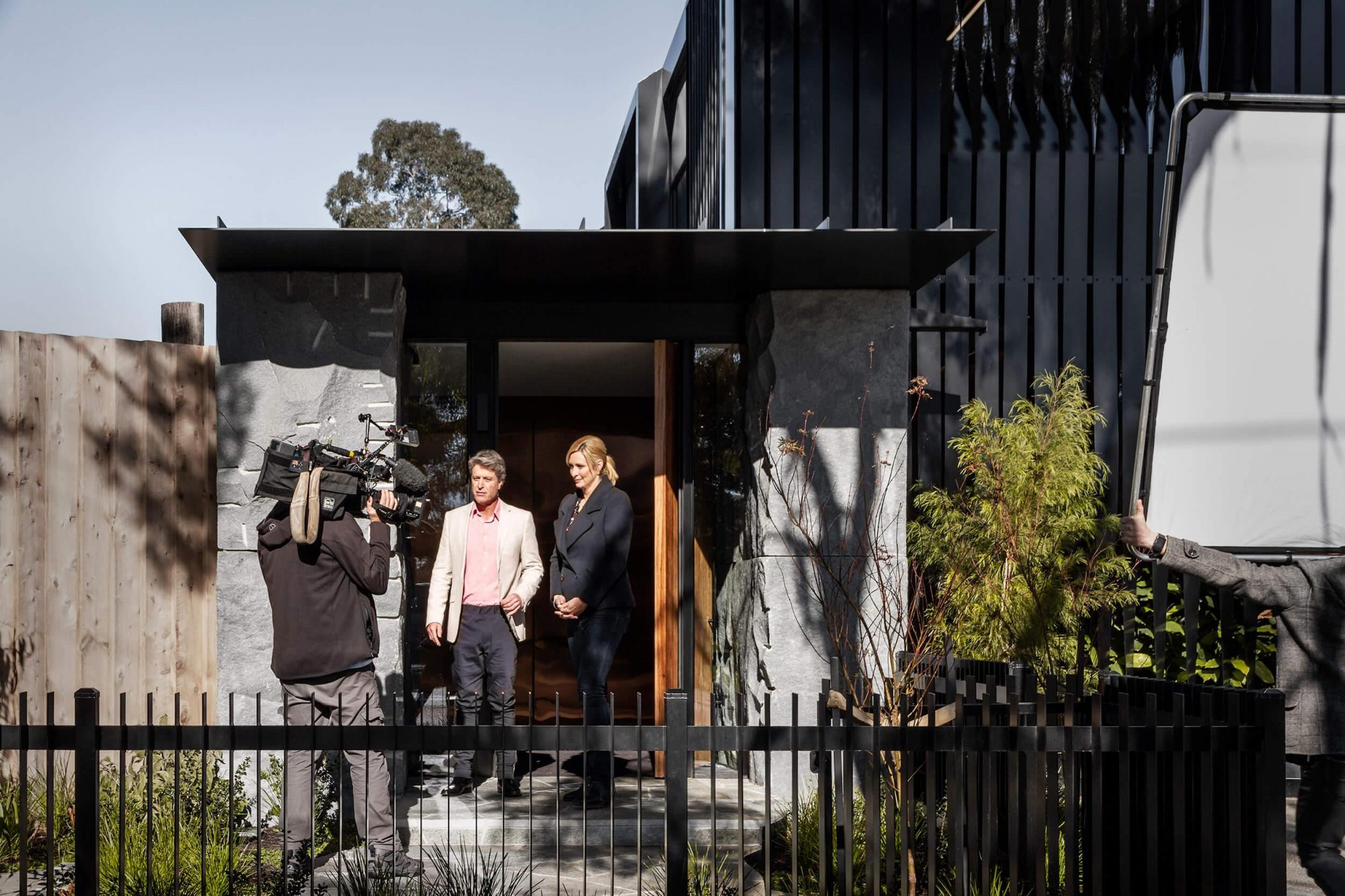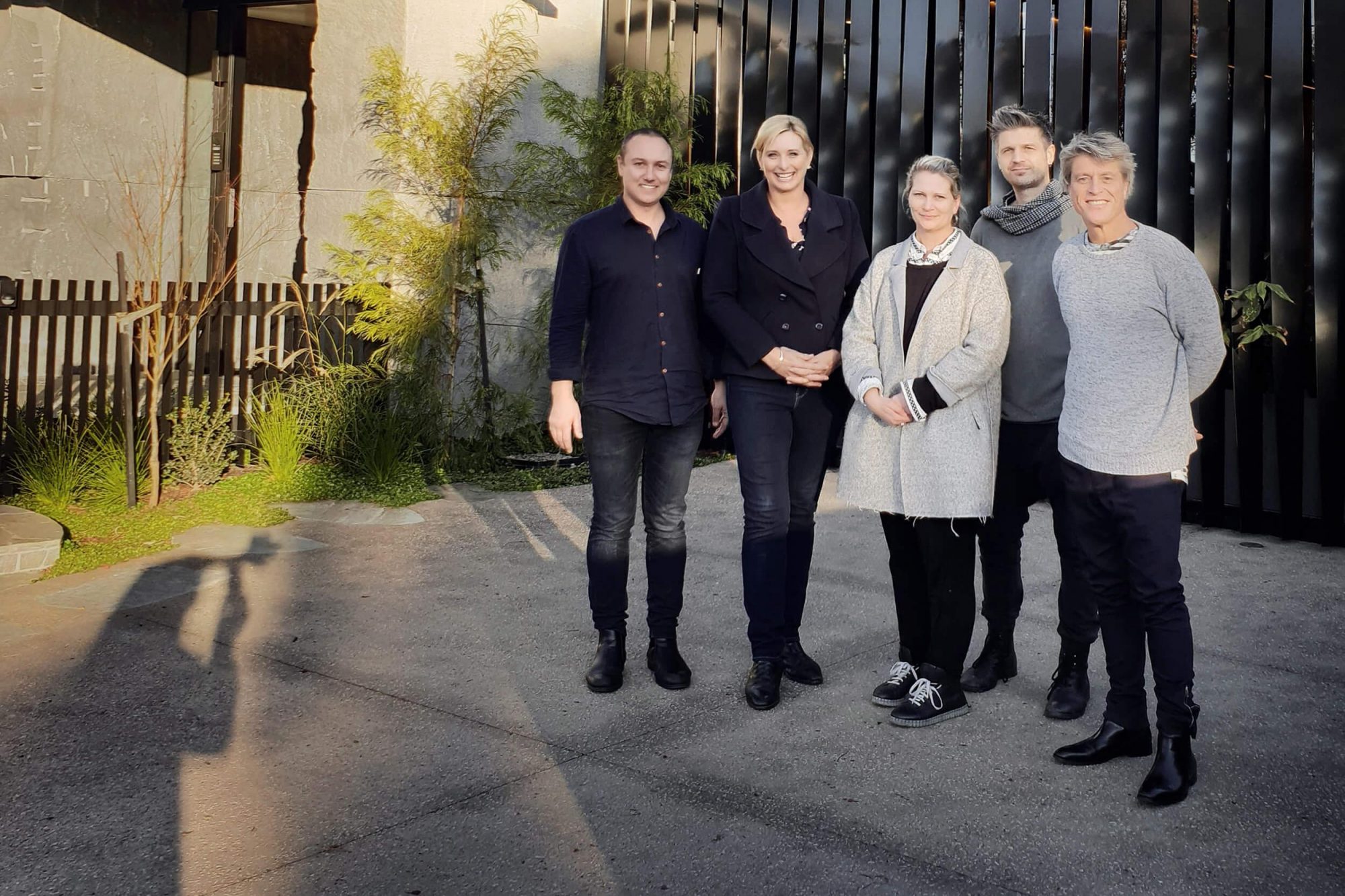 If images aren't enough and you want to see more of our Cor­ner­stone House, you're in luck! Let tele­vi­sion hosts Johan­na Grig­gs and Pete Colquhoun give you the full tour on their recent episode of Bet­ter Homes and Gar­dens. Their film­ing cap­tures some of the unique expe­ri­en­tial qual­i­ties of the design.
Tak­ing inspi­ra­tion from the site loca­tion, the design is inspired by the idea of a stone quar­ry. A stone quar­ry is an awe-inspir­ing place where raw meets refined at an impres­sive scale. The approach to the design is like­wise to push the oppos­ing notions into a har­mo­nious bal­ance that adds rich expe­ri­en­tial qual­i­ties into the fab­ric of the build­ing, ulti­mate­ly cre­at­ing an enhanced liv­ing space for our clients.
It was a thrill to be on site for the film­ing of the Cor­ner­stone House for the recent seg­ment. Thanks to our won­der­ful clients, and the Bet­ter Home and Gar­dens team for let­ting us see behind the scenes.
See Johanna's and Pete's great insights on the design and what it's like to be in the space in the full video online.
Back to news
Other News